Get regular RV maintenance to extend the lifespan of your vehicle.
For most people, it's hard to imagine skipping an oil change in a vehicle. After all, changing the oil keeps the engine running smoothly and reduces the risk of damage to other moving components beneath the car's hood. Similarly, an RV also requires ongoing maintenance to ensure peak performance and longevity. Failing to keep up with RV maintenance can shorten the lifespan of your vehicle and increase the risk of costly damages. This is why our team at Triad RV Repair LLC has got you covered with a range of RV maintenance services, all performed by knowledgeable and well-trained technicians.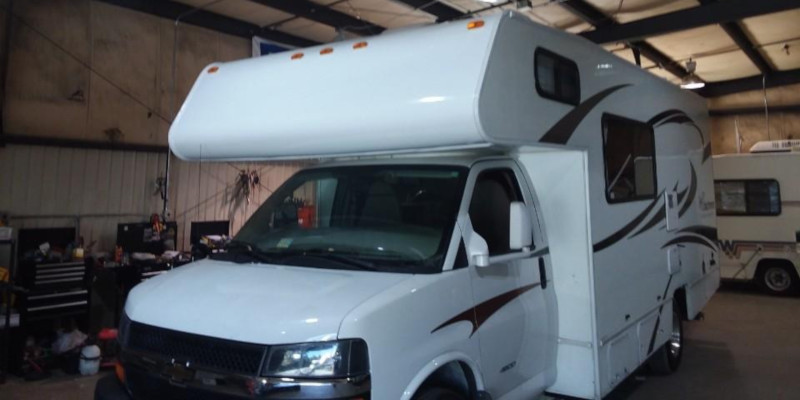 It may come as a surprise to some RV owners that maintenance is one of the best ways to prevent high repair costs. But keeping up with RV maintenance lessens the risk of damage, which is often expensive to repair. One of the most critical tasks is winterizing, which takes place before the harsh winter season begins. Although the winters in the Greensboro, North Carolina area aren't as brutal as those in other parts of the state, it's still important to winterize your vehicle. Even one or two cold spells with freezing or below-freezing temperatures can cause damage to your vehicle's exterior.
RVs aren't meant to be exposed to harsh conditions, which is why winterizing is so important. Delamination is a common problem that can occur when the temperature dips too low, and this issue can allow moisture to spread into the RV's interior. When performing this RV maintenance task, our technicians are also happy to provide a quick once-over to make sure everything is functioning properly. And come spring, bring it back for de-winterization services so you can quickly get back on the road.
---
At Triad RV Repair LLC, we offer RV maintenance services for customers in Winston-Salem, Clemmons, Greensboro, Lexington, Advance, Asheboro, Bermuda Run, Brown Summit, Colfax, Germanton, High Point, Jamestown, King, Lewisville, Madison, Mocksville, Pfafftown, Rural Hall, Salisbury, Statesville, Thomasville, and Yadkinville, North Carolina.
Similar Services We Offer: