Get out on the road with confidence when we take care of your RV dewinterizing.
Winterizing your RV is an important process that will save you from leaks, frozen pipes, and loads of costly repairs. While your RV is down for the season or in storage and the temperatures are low, winterization is essential. But when the weather starts to warm up, you might be itching to hit the road of adventure and want to head out in your RV. When you are ready to get out and back on the road again, we here at Triad RV Repair LLC are ready to help you with your RV dewinterizing needs.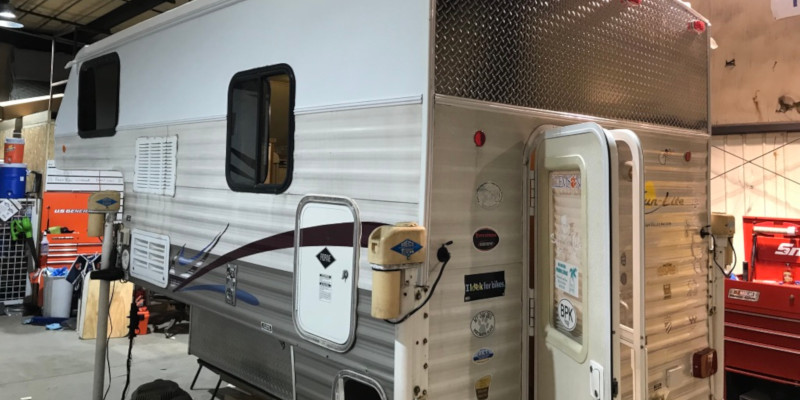 At Triad RV Repair, you can count on us to handle all your RV dewinterizing needs. We check everything to make sure that your first trip out on the road won't be filled with issues. For example, we check to ensure that your tires are at the proper pressure and in good shape. We also will check your battery (and re-install it fully charged) to ensure that you'll have enough power to go. We take the time to meticulously inspect the interior and exterior for leaks, peeling areas, bubbling and other problems that could indicate a repair is needed. We then go through the process of making your water and pipes work, taking the time to flush and clean the system. Once your engine is checked and your general maintenance tasks are complete, you are given the green light to get back out on the road!
If you are anxious to get out on the road, let our team at Triad RV Repair help you with your RV dewinterizing in Lexington, North Carolina. Contact us today to learn more!
---
At Triad RV Repair LLC, we offer RV dewinterizing for customers in Winston-Salem, Clemmons, Greensboro, Lexington, Advance, Asheboro, Bermuda Run, Brown Summit, Colfax, Germanton, High Point, Jamestown, King, Lewisville, Madison, Mocksville, Pfafftown, Rural Hall, Salisbury, Statesville, Thomasville, and Yadkinville, North Carolina.