We can repair or replace your RV's axles and bearings with attention to detail.
It would be somewhat misleading to say that some RV parts are more important than others, even if it is partly true. However, it's still important to acknowledge the essential role your RV bearings and axles play. These are the parts that allow your wheels to turn freely and support the weight of the vehicle. The axles mainly maintain the position of the rotating wheels, while the bearings are responsible for reducing friction. RV bearings and axles are essential for safe driving, and we can repair or replace them for you at Triad RV Repair LLC.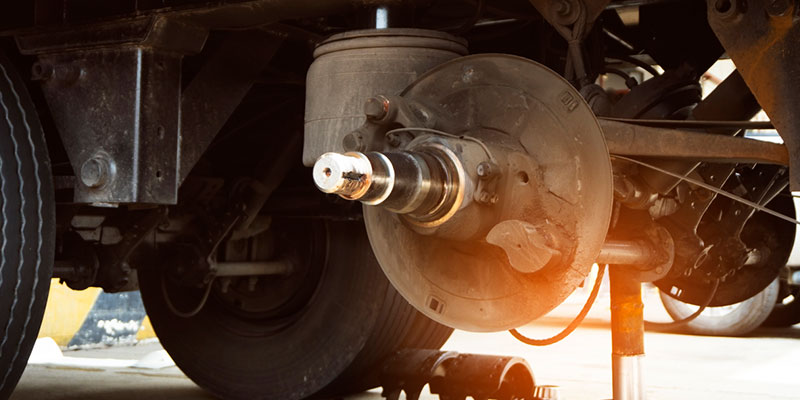 Any type of RV repair or replacement requires special skills and knowledge for safe results. Luckily, our team is both licensed and insured, so you can feel confident turning to us for your needs. We are familiar with RV bearings and axles, as well as the most common problems affecting them, so we will accurately assess the situation and implement the appropriate solution. If new parts need to be ordered, we will make sure to maintain an open line of communication so that you will be informed about any changes to our timeline. That being said, our turnaround time is typically half of what our competition produces.
Not only are we qualified to repair or replace your RV bearings and axles, but we are also dedicated to providing you with the best experience possible. We strive to earn your satisfaction and offer courteous, friendly customer service.
If your RV bearings and axles need to be repaired or replaced before you take your vehicle on the road again, contact us today. We serve Greensboro, North Carolina.
---
At Triad RV Repair LLC, we offer RV bearings and axles for customers in Winston-Salem, Clemmons, Greensboro, Lexington, Advance, Asheboro, Bermuda Run, Brown Summit, Colfax, Germanton, High Point, Jamestown, King, Lewisville, Madison, Mocksville, Pfafftown, Rural Hall, Salisbury, Statesville, Thomasville, and Yadkinville, North Carolina.