RVs have come a long way since their first appearance in the United States, way back in the early 1900s. Today, RVs can come equipped with ovens, washer and dryer hookups, bathtubs, and additional pop-outs to provide more bedrooms or storage space. If you think these RVs look more modern and updated than yours, don't despair! Here are a few RV remodeling ideas to get the classy and efficient look for your RV: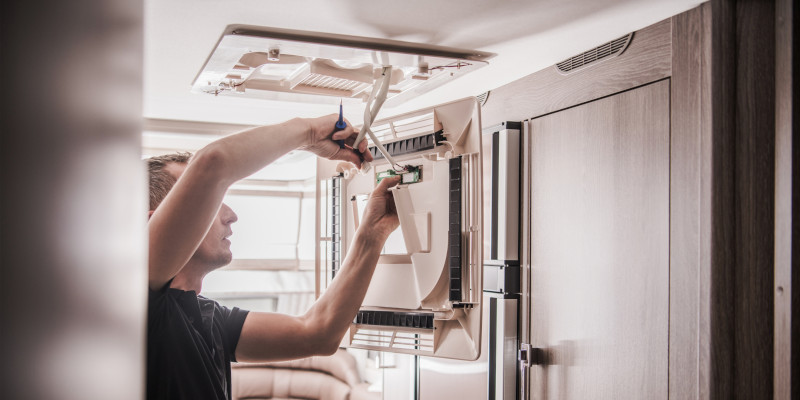 Walls: Whether it's putting on a new coat of paint or sticking a layer of decorative wallpaper, you can have a lot of fun choosing which color or style will look best for your walls. You can even take it a step further by getting rid of old walls or paneling altogether.
Windows: If your tiny, square window on the side isn't cutting it, add some new windows to your RV! You can determine the shape and style of your windows and bring some accent pieces to the interior through RV remodeling.
Flooring: Some common flooring options found in RVs include vinyl, carpet, or laminate. If your floor is looking old, outdated, or simply not meeting your tastes, you can opt to redo the floor and keep the material, or even choose to pick something like hardwood or tile flooring.
Light sources: There are pretty light fixtures, and there are ugly light fixtures. You don't have to settle for the lights your RV came with. If you're feeling adventurous, you could even consider adding a skylight for an even sunnier RV!
Bathroom additions: Having a bathroom while on the road is pretty important. Bathrooms in an RV can be transformed just by adding in a new vanity. Adding in a new shower or toilet can make the bathroom look modern while fulfilling the purpose of an RV bathroom.
There are many fun and creative ways to transform your RV through RV remodeling. Don't hesitate to call us at Triad RV Repair LLC today!