We have access to the products needed to perform proper RV window repair.
During a camping trip or vacation in the family RV, those in the rear likely enjoy looking out the windows to see the beautiful natural surroundings. However, when one of those windows isn't sealing properly or is experiencing another issue, it can quickly become a problem within the RV. A window without a seal can allow moisture to enter the cabin of the RV, as well as impact the interior temperature. When your RV has an HVAC system to move the air and maintain a comfortable atmosphere, a leaky or broken window can also cause a loss of efficiency, which means you'll have to use more energy while air leaks through the gaps or cracks.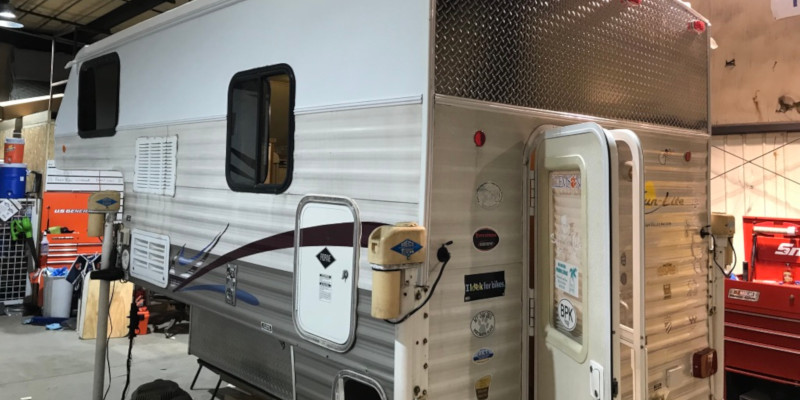 Instead of leaving your RV in storage or in your Lexington, North Carolina driveway because of the damaged window, give us a call at Triad RV Repair LLC. We're experts when it comes to RV window repair services, and we can resolve all types of issues you may be experiencing with your vehicle. The owners of our business believe in providing affordable, yet high-quality RV repair services, and this belief extends to our RV window repair. You don't have to spend a fortune to get your RV repaired when you turn to us.
We have access to the products needed to perform proper RV window repair. No matter what brand of vehicle you have, we can get what is necessary to get the vehicle up and running, as well as safe and ready for your next adventure. We can repair or replace a window, so contact us for professional service.
---
At Triad RV Repair LLC, we offer RV window repair for customers in Winston-Salem, Clemmons, Greensboro, Lexington, Advance, Asheboro, Bermuda Run, Brown Summit, Colfax, Germanton, High Point, Jamestown, King, Lewisville, Madison, Mocksville, Pfafftown, Rural Hall, Salisbury, Statesville, Thomasville, and Yadkinville, North Carolina.