Don't let your RV batteries cut your camping trip short.
It simply would not do to head out into the wild and find that your RV batteries weren't up to the task of providing power when you are far from a hookup. At Triad RV Repair LLC, we offer a variety of RV repair and maintenance services to our customers in the Lexington, North Carolina area.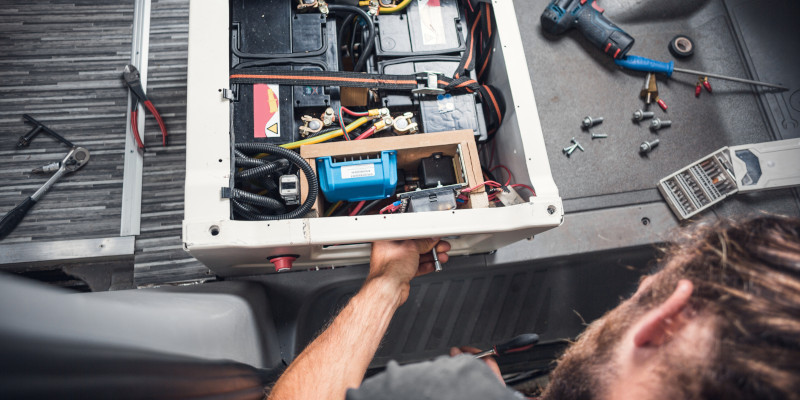 If you want to have complete confidence you'll have a wonderful camping experience, let us inspect the key components of your RV before you leave. The RV batteries are one of many systems that we can evaluate and resolve a problem if one is found. You'll be able to hit the road without worry, which is a pleasant position to be in.
RV batteries can be a bit tricky in that they don't always give advance notice that they are in danger of failing. We recommend having them replaced if they are even close to the end of their functional life so you don't have to shorten your next camping trip. We are happy to advise you on the best RV batteries for your specific RV and usage. We will always give you straightforward information so you can make an informed decision about whether it's time to replace your RV batteries.
We pride ourselves on our helpful customer service, and we welcome the opportunity to demonstrate to you that we'll always put your best interests first. Reach out to us today to have your RV checked out and learn more about our repair and customization services.
---
At Triad RV Repair LLC, we offer RV batteries for customers in Winston-Salem, Clemmons, Greensboro, Lexington, Advance, Asheboro, Bermuda Run, Brown Summit, Colfax, Germanton, High Point, Jamestown, King, Lewisville, Madison, Mocksville, Pfafftown, Rural Hall, Salisbury, Statesville, Thomasville, and Yadkinville, North Carolina, as well as throughout Forsyth County.