Our custom camper vans are just what you need for your next family road or camping trip.
There is nothing quite like the bliss of doing a bit of camping in the Lexington, North Carolina area. It can be rejuvenating and a great family bonding experience. At Triad RV Repair LLC, we can be a part of making your experience even better. With our expertise with RV customization and custom camper vans, we can help you have the best place to rest your head, prepare a meal, and get to your destination.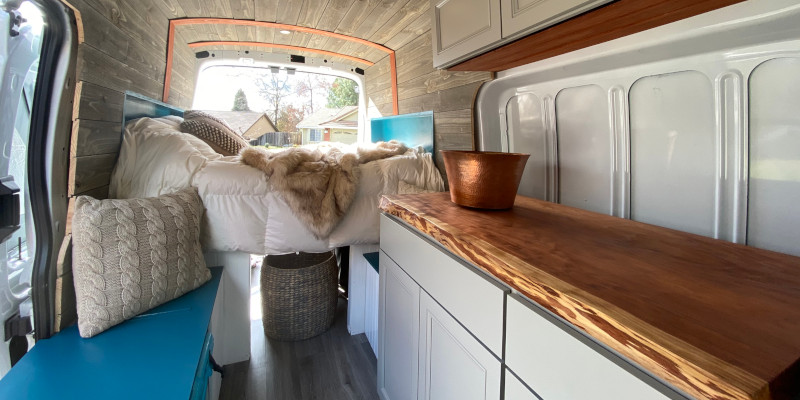 Custom camper vans are an ideal solution when you don't need something as large as an RV, but you don't want to "rough it" with tent camping. Whether you need a solution for camping location or for lodging on your next family road trip, we can outfit a standard cargo van into the ideal space for your needs. We take the time to listen to what you want to accomplish and then offer our recommendations so that the end result is perfect for you.
There are other uses for custom camper vans that go beyond family traveling. For example, you can use it as a guest cottage when you have overnight visitors. You, your family, and your guests will have more privacy that way. This option is more affordable than a home addition while having the added benefit of being able to travel when you wish. Another suggestion is finding cargo vans at a good price, having us turn them into custom camper vans, and putting them up for sale as a different style of "house flipping" that is gaining in popularity.
If you have any questions about custom camper vans or any of the services that we offer, don't hesitate to reach out to us.
---
At Triad RV Repair LLC, we create custom camper vans for customers in Winston-Salem, Clemmons, Greensboro, Lexington, Advance, Asheboro, Bermuda Run, Brown Summit, Colfax, Germanton, High Point, Jamestown, King, Lewisville, Madison, Mocksville, Pfafftown, Rural Hall, Salisbury, Statesville, Thomasville, and Yadkinville, North Carolina.