Get the RV you've been dreaming of with our RV remodeling services.
For many people, an RV is like a home away from home. In some cases, it is someone's primary residence! If your RV is feeling a little shabby, worn or just plain outdated, there is no reason why you can't update it like you would a brick-and-mortar home! Here at Triad RV Repair LLC, we want to help you feel at home in your RV with our RV remodeling options.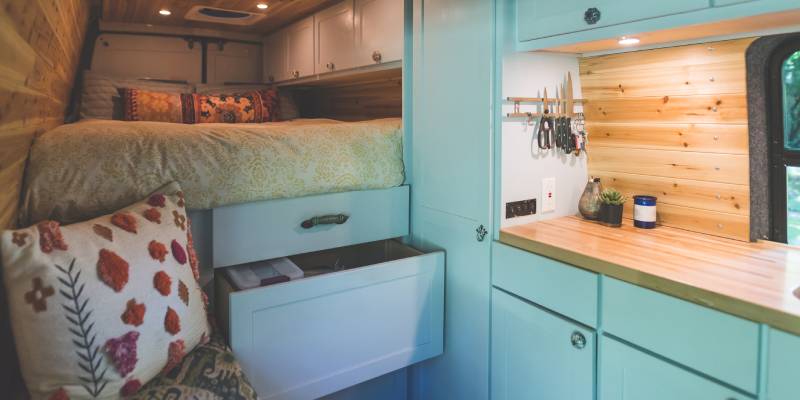 Our business started with a simple repair and remodel, and we found a passion for this type of work. We love helping our customers with dramatic before and afters for their own RV remodeling, and it's something that we have yet to get tired of seeing! We pride ourselves on doing great work for you and we know that once you see the quality of our RV remodeling, you won't want to go anywhere else for your RV care and repairs in the Lexington, North Carolina area.
Quality isn't the only thing we accomplish when it comes to RV remodeling — we are able to get you great turnaround times as well. When we work on projects like this, we keep an open line of communication between our employees and the owner. This enables us to get your project done sooner and to your specifications, since there are fewer opportunities to miscommunicate.
If you would like to update your current RV, are looking to purchase a fixer-upper RV or are tired of your current RV not meeting your needs, come and talk with us today about your RV remodeling options.
---
At Triad RV Repair LLC, we offer RV remodeling services for customers in Winston-Salem, Clemmons, Greensboro, Lexington, Advance, Asheboro, Bermuda Run, Brown Summit, Colfax, Germanton, High Point, Jamestown, King, Lewisville, Madison, Mocksville, Pfafftown, Rural Hall, Salisbury, Statesville, Thomasville, and Yadkinville, North Carolina.