RV electrical troubleshooting is performed by skilled and experienced RV technicians.
Dealing with an issue with the electrical system in your RV is a frustrating situation. After all, you can't just call a standard electrician to perform RV electrical troubleshooting, as most only work on electrical systems within homes or businesses. An auto mechanic likely doesn't have the skills and experience needed to work on a system as complex as the one that supplies power throughout your RV. So where can you turn for assistance? If you're in or near Lexington, North Carolina, you can count on our team at Triad RV Repair LLC. We're experts in all types of RV repair, and one of our areas of expertise is RV electrical systems.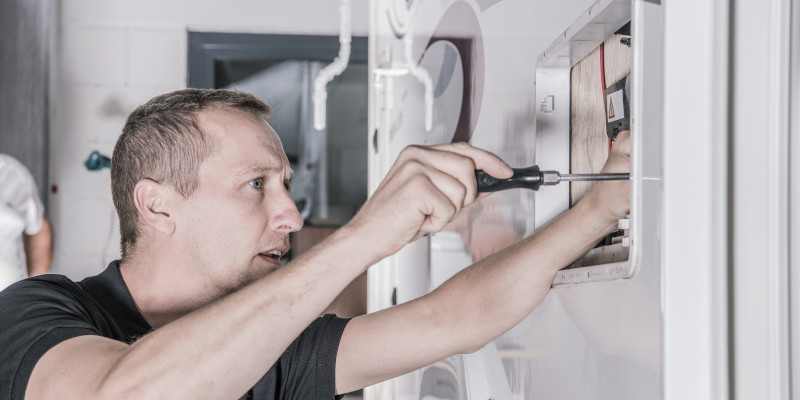 Some of the most common problems that RV owners experience with their electrical systems include outlets that won't work, lights that won't turn on, and fuses that blow due to excessive strain placed on them. If you're dealing with one of these issues or another problem with your system, bring the RV to our location, and we'll get started on RV electrical troubleshooting. This process allows us to determine what's causing the problem and how to resolve it. RV electrical troubleshooting is performed by skilled and experienced RV technicians.
Once we determine the cause of your electrical system issues, we'll come up with a plan to perform repairs as quickly as possible. We want to help you get back out on the open road with a vehicle that is comfortable and convenient for you and your family. Contact us today to get started.
---
At Triad RV Repair LLC, we offer RV electrical troubleshooting for customers in Winston-Salem, Clemmons, Greensboro, Lexington, Advance, Asheboro, Bermuda Run, Brown Summit, Colfax, Germanton, High Point, Jamestown, King, Lewisville, Madison, Mocksville, Pfafftown, Rural Hall, Salisbury, Statesville, Thomasville, and Yadkinville, North Carolina, as well as throughout Forsyth County.