Rely on our expertise for RV electrical troubleshooting.
Have you been experiencing repeated issues with your RV's electrical system and don't know what could be wrong? It can be incredibly inconvenient when necessary appliances and components stop working during your road trips or camping excursions, but our team at Triad RV Repair LLC is prepared to help.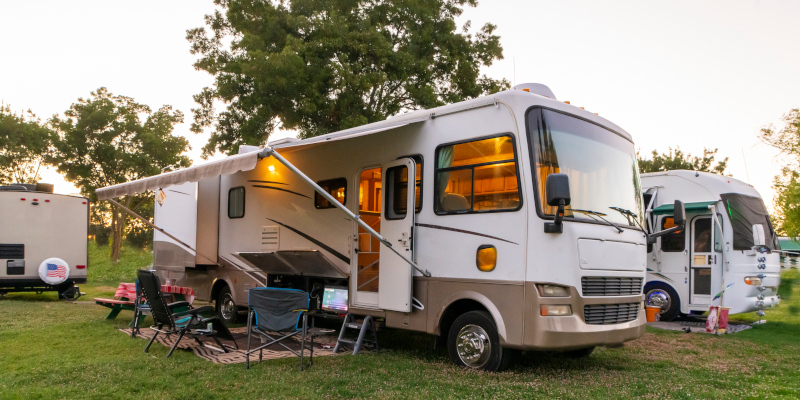 Since 2009, we have been serving the Winston-Salem, North Carolina region with friendly and efficient RV repair services. We offer everything from solar panel installations to collision repairs and any other motorhome services you may require. One of our specialties is in RV electrical troubleshooting, which will help you uncover the root cause of any electrical malfunctions in your motorhome.
One of the most common issues we find during a standard RV electrical troubleshooting inspection is that the system itself is overloaded. Simply put, this means you have too many power-draining devices or appliances working at once, and the electrical system can't keep up. The easiest solution here would be unplugging any items you aren't currently using.
If this doesn't resolve the issue, the problem could be old or faulty wiring, a tripped circuit or a blown fuse, or even outdated appliances that are using far more power than new ones would require. Whatever the case may be, our experts will uncover the real problem during our RV electrical troubleshooting service and provide you with high-quality solutions you can rely on.
If you want to schedule an RV electrical troubleshooting appointment, simply reach out to us today for more information.
---
At Triad RV Repair LLC, we offer RV electrical troubleshooting for customers in Winston-Salem, Clemmons, Greensboro, Lexington, Advance, Asheboro, Bermuda Run, Brown Summit, Colfax, Germanton, High Point, Jamestown, King, Lewisville, Madison, Mocksville, Pfafftown, Rural Hall, Salisbury, Statesville, Thomasville, and Yadkinville, North Carolina.