Our technicians who handle RV services are experienced and properly trained.
At Triad RV Repair, LLC, we take pride in offering a wide range of RV services to people in the Winston-Salem, North Carolina area who own these fun and exciting vehicles. As our name suggests, one of the services we offer is RV repair. We can diagnose and repair a wide range of issues, whether you're dealing with a mechanical problem or need to have something replaced within the living space. Along with repair, we provide RV maintenance and customization. We enjoy working with RV owners who take pride in this ownership and want to take the best possible care of their vehicles.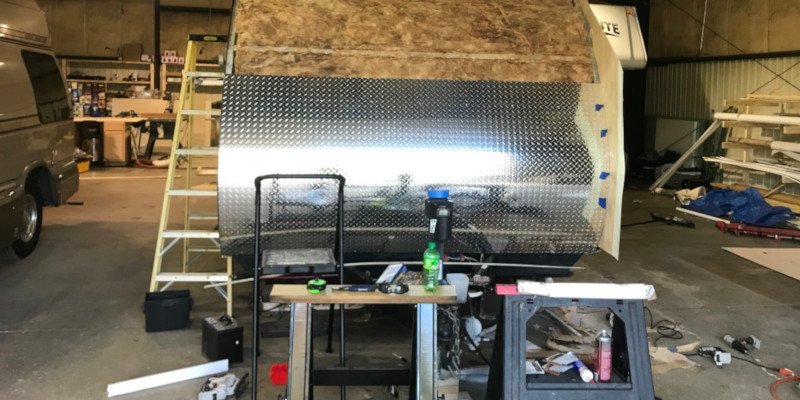 Our technicians who handle RV services are experienced and properly trained. Each of our team members is also covered under our insurance policy. When performing any type of RV service, we can start by talking to the owner on the phone. This allows us to troubleshoot and make recommendations or talk about what may be wrong before you bring it into our shop. From there, we'll go through options with you and come up with a plan. Throughout the process, we keep you informed so you know what to expect and when you'll be able to get back on the open road.
All of our RV services are reasonably priced and effective. We also pride ourselves on our helpful, friendly service. When you need something done on your RV, whether it's a minor repair or a complete overhaul of the interior, trust our team at Triad RV Repair LLC.
---
At Triad RV Repair LLC, we offer RV services for customers in Winston-Salem, Clemmons, Greensboro, Lexington, Advance, Asheboro, Bermuda Run, Brown Summit, Colfax, Germanton, High Point, Jamestown, King, Lewisville, Madison, Mocksville, Pfafftown, Rural Hall, Salisbury, Statesville, Thomasville, and Yadkinville, North Carolina, as well as throughout Forsyth County.
Similar Services We Offer: