We offer a wide range of RV plumbing services to keep your vehicle in good working order.
We at Triad RV Repair LLC have been working on RVs for many years, and we have found that there are a few popular reasons why people invest in RVs instead of continuing to camp in tents. One of the top reasons why people prefer RV camping, in our experience, is that RVs come equipped with plumbing, which makes bathing, using the restroom, washing dishes, and other tasks much easier.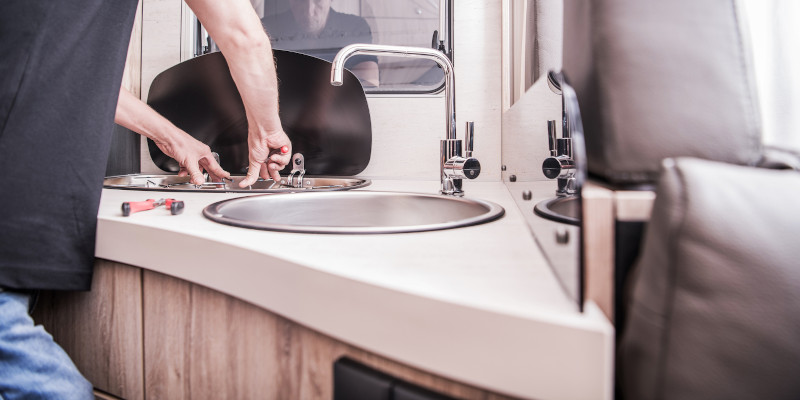 Of course, like all the other systems in your RV, your RV plumbing does require some care and maintenance in order to stay in good condition, and our team is here to provide the services you need. If your RV plumbing is acting up, or you want to prevent it from doing so, simply bring your vehicle to our shop to have our experts take a look.
When you come to us for RV plumbing repair services, we'll first inspect your vehicle's plumbing system to identify what's wrong and figure out the underlying cause of the issue. From there, we'll determine the best way to address the problem and get to work as soon as we can. Please be aware that some repairs may require us to order replacement parts, which can lengthen the repair timeline since potential manufacturer delays are out of our control.
We are proud to serve the Winston-Salem, North Carolina area, and we want to help you keep your RV in great shape so you can continue to enjoy it. If you need RV plumbing services, simply give us a call to find out how we can help.
---
At Triad RV Repair LLC, we offer RV plumbing repairs for customers in Winston-Salem, Clemmons, Greensboro, Lexington, Advance, Asheboro, Bermuda Run, Brown Summit, Colfax, Germanton, High Point, Jamestown, King, Lewisville, Madison, Mocksville, Pfafftown, Rural Hall, Salisbury, Statesville, Thomasville, and Yadkinville, North Carolina, as well as throughout Forsyth County.
Similar Services We Offer: