Ongoing maintenance and inspections are always beneficial for your RV electrical system.
When you own an RV, you can enjoy life on the road with the amenities of modern living. One of those amenities is access to an electrical system, which makes it easier to charge and connect electronic devices and appliances. The system also supplies power to the overhead lighting system that maintains visibility within the cabin. But when the RV electrical system doesn't work like it should, you can trust our team at Triad RV Repair LLC to take care of your vehicle. We specialize in a range of RV services for those in the Lexington, North Carolina area and can diagnose and repair the various problems that can impact your RV electrical system.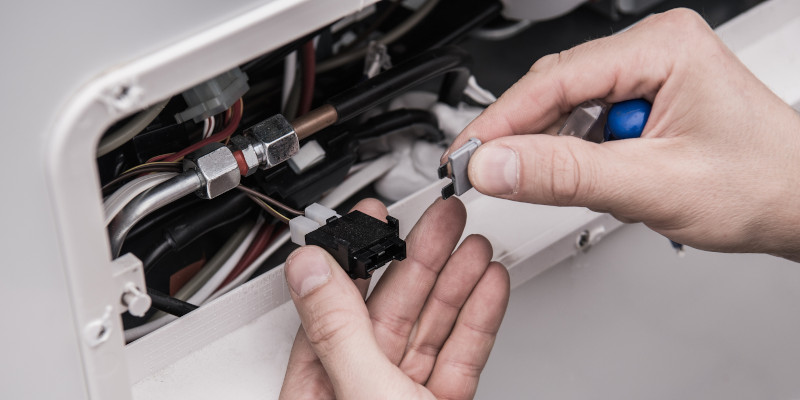 The typical RV includes two separate electrical systems. The first is a DC electrical system, which receives its power from one or multiple batteries and powers components like the lighting system, carbon monoxide detector, and startup functionality for the refrigerator, furnace, and water heater. The second is a 120-volt AC system that powers the everyday items in the RV, such as the appliances in the kitchen, the TV, and any other appliances that you use within the space. The AC system has an electrical hookup plug or generator that provides power to these components used in the cabin.
Ongoing maintenance and inspections are always beneficial for your RV electrical system. Our technicians can inspect the systems and components to ensure that everything is functioning properly. If issues do arise, contact us, and we'll get them resolved so you can get back out on the road with access to the electrical power you need to stay comfortable and connected.
---
At Triad RV Repair LLC, we offer RV electrical repairs for customers in Winston-Salem, Clemmons, Greensboro, Lexington, Advance, Asheboro, Bermuda Run, Brown Summit, Colfax, Germanton, High Point, Jamestown, King, Lewisville, Madison, Mocksville, Pfafftown, Rural Hall, Salisbury, Statesville, Thomasville, and Yadkinville, North Carolina, as well as throughout Forsyth County.
Similar Services We Offer: