RV plumbing is one of the key advantages of camping in an RV over camping in a tent.
Indoor plumbing is one of the greatest inventions of our day, and it's something that most of us can't live without, at least not for too long. If you're a fan of camping and getting away to explore, you don't have to sacrifice your comfort when you have an RV. Most modern RVs include plumbing lines, which supply water and transport waste to a storage container. RV plumbing is one of the key advantages of camping in an RV instead of camping in a tent. You can easily use the plumbing fixtures and components to prepare meals and wash dishes, wash your hands with warm water, take a shower, and even use a flushing toilet.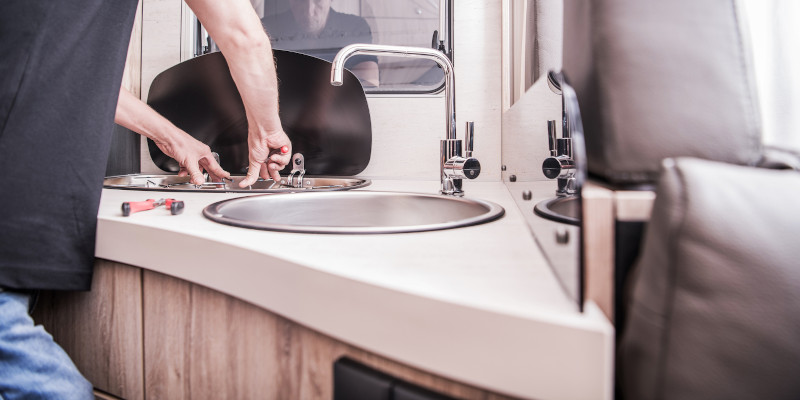 Most RV plumbing systems include pipes that transport the water and waste, as well as a hot water heater and a pump. The water heater ensures that the water flowing through the faucets is warm and comfortable, while the pump maintains proper water pressure throughout the components that rely on water. Modern RVs often include on-demand pumps, which only run when water is flowing through the plumbing system to reduce energy waste.
If you're dealing with an issue with your vehicle's plumbing system, our team at Triad RV Repair LLC can help. We provide a range of RV repair and replacement services, including those needed to get water flowing within your RV once again. Our technicians serve RV owners located in and around Lexington, North Carolina, and we'll work quickly and efficiently on your RV plumbing system to get you back on the road comfortably.
---
At Triad RV Repair LLC, we offer RV plumbing repairs for customers in Winston-Salem, Clemmons, Greensboro, Lexington, Advance, Asheboro, Bermuda Run, Brown Summit, Colfax, Germanton, High Point, Jamestown, King, Lewisville, Madison, Mocksville, Pfafftown, Rural Hall, Salisbury, Statesville, Thomasville, and Yadkinville, North Carolina.
Similar Services We Offer: