Our RV customization can be just what you need to make your older model feel newer.
There are those who drive a car, truck, or RV off the dealership lot and enjoy it as-is for as many miles as they can get out of it, and there are others who can't wait to make modifications and improvements to personalize it and make it even better. If you fall into the latter group with your RV, you'll be happy to know that at Triad RV Repair LLC, we offer a wide variety of RV customization options.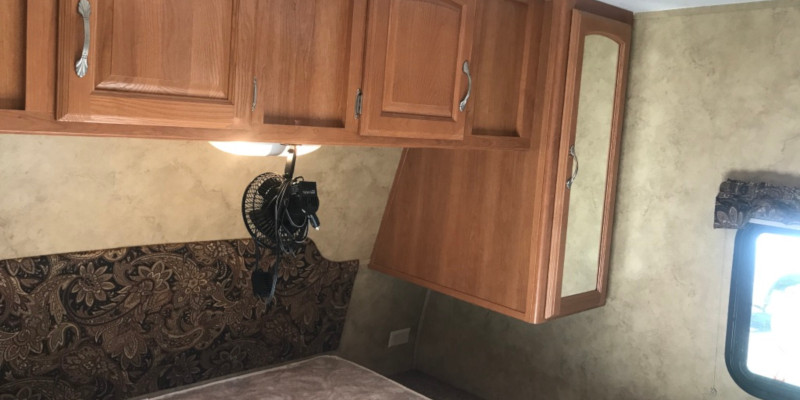 Our RV customization services are also ideal if you have an older model that needs anything from a facelift to a complete overhaul. We are quite passionate about RV restoration, including vintage trailer restoration. If your model missed out on some of the newer features, you don't have to trade it in to get them. In many cases, we can make upgrades that will have you feeling like you just purchased a new one. In fact, if you truly do not like much at all about the interior of your RV, ask us about our RV remodeling service, which goes so far as to custom gut & remodel it.
We offer a variety of products and supplies that can be incorporated into your RV customization project, including efficient water heaters, RV furnaces, RV refrigerators, LED lighting upgrades, appliance control boards, upgraded electrical components, new plumbing, composting toilets, and more. As a certified dealer and supplier for Atwood, Coleman-Mach, Camco, Dicor Products, Dometic Group, Norcold, Valterra, and Onan, we can generally get you anything you can think of for RV customization.
Reach out today with any questions you might have about RV customization or our maintenance and repair services. We'll schedule an appointment for you to bring your camper or RV to our Lexington, North Carolina shop, where we can troubleshoot any problems and make recommendations.
---
At Triad RV Repair LLC, we offer RV customization services for customers in Winston-Salem, Clemmons, Greensboro, Lexington, Advance, Asheboro, Bermuda Run, Brown Summit, Colfax, Germanton, High Point, Jamestown, King, Lewisville, Madison, Mocksville, Pfafftown, Rural Hall, Salisbury, Statesville, Thomasville, and Yadkinville, North Carolina, as well as throughout Forsyth County.
Similar Services We Offer: