Our RV customization services are handled by skilled and friendly technicians.
When your RV isn't as well-equipped as you'd like it to be, you probably don't use the vehicle as often as you could. Perhaps you bought an RV, only to find that it needed a few upgrades and you haven't gotten around to making them. Or maybe your RV is a little outdated and could use some TLC. No matter what the situation may be, one of the best ways to make the most of this type of vehicle is to have it customized to fit your needs and desires. For RV owners in Winston-Salem, North Carolina and the nearby cities, our team at Triad RV Repair LLC is here to provide this service.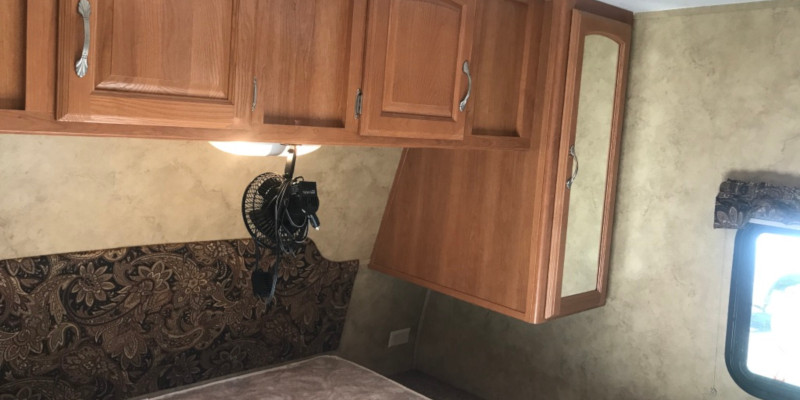 Our RV customization services are handled by skilled and friendly technicians. We start the process by taking a closer look at your RV and its current setup, as well as discussing your expectations and what you want to achieve by having it customized. From there, we'll come up with a plan that incorporates your desires while fitting into the budget you've set forth for the job. Our RV customization services range from minor upgrades to complete overhauls. Over the years we've been in business, we have worked on all types of makes and models, including vintage trailers and vehicles. We can restore your RV or make upgrades that make it feel like new again.
You can incorporate various aspects into your RV customization service, such as more efficient water heaters and HVAC systems, refrigerators, lighting upgrades, appliance control boards, plumbing, upgraded electrical components, composting toilets, and other components. For more information, contact us at Triad RV Repair LLC.
---
At Triad RV Repair LLC, we offer RV customization services for customers in Winston-Salem, Clemmons, Greensboro, Lexington, Advance, Asheboro, Bermuda Run, Brown Summit, Colfax, Germanton, High Point, Jamestown, King, Lewisville, Madison, Mocksville, Pfafftown, Rural Hall, Salisbury, Statesville, Thomasville, and Yadkinville, North Carolina.
Similar Services We Offer: