We take pride in offering high-quality trailer service at reasonable prices.
When you use your vehicle to tow a trailer, you need to know that all the components and systems used to connect that trailer to your truck or SUV are in good working condition. These parts might include a trailer hitch receiver, a ball, and a wired connection that ensures the lights on the back of the trailer are working. If you hit the brake pedal in your vehicle, your trailer's brake lights must illuminate to alert drivers behind you that they need to slow down as well. Should any of these components of your vehicle not function correctly, you could end up in a dangerous situation that puts you and other drivers at risk.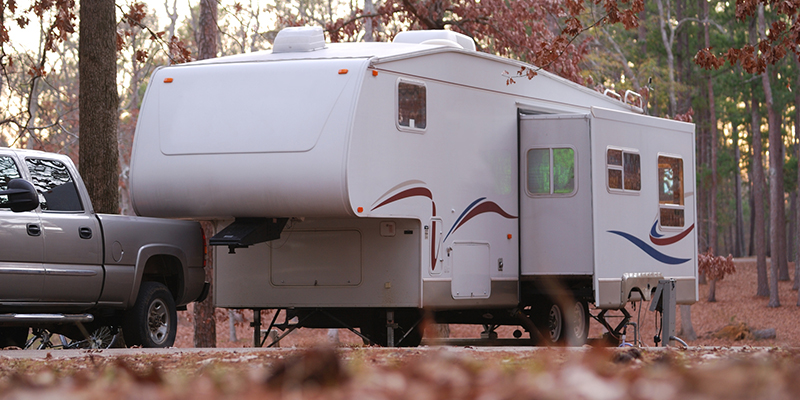 At Triad RV Repair LLC, we offer trailer service for those who use their vehicles to tow trailers. Our services are available to those in Lexington, North Carolina and much of the surrounding area. We have a team of experienced technicians who can diagnose trailer problems and perform repairs. Although our name suggests we only focus on RVs, our services do extend to trailers. Additionally, we take pride in offering high-quality trailer service at reasonable prices.
Something that sets us apart from other providers of trailer service is our commitment to our customers. Whether you have a problem with your trailer or you're looking for a repair service, we're here to take care of you and we'll do so in a friendly, helpful manner. For professional, high-quality trailer service, contact us at Triad RV Repair so we can take care of all your needs.
FAQs About Our Trailer Service
Our team at Triad RV Repair LLC is passionate about RVs, and we want to help you keep yours in great condition. We have the right knowledge and experience to service your RV, motorhome, or trailer, and we encourage you to take advantage of our services. In this article, we will focus on our trailer service options, going over a few of our most frequently asked questions on the subject to help you know what to expect.
What trailer services do you offer?
Our team has extensive experience in the trailer service industry, and we can help you with everything from routine maintenance to emergency repairs. Whether you are dealing with an active malfunction or you want to prevent malfunctions from happening in the first place, our experts have you covered. In addition, our technicians can also diagnose and correct any issues with the hitch and wired connections attaching your trailer to your vehicle.
How can I tell if I need to get my trailer serviced?
There are several signs indicating you may need to get your trailer looked at. To give a few examples, if your trailer starts to pull to one side, leak fluids, make unusual clicking or rattling sounds, or develop problems with the tail lights or blinkers, you most likely need repair services.
Can I do my own trailer service?
While it's technically possible to do your own trailer repairs, you'll need to do a lot of research, practice extensively, and procure a variety of specialized tools to do so. It's much easier to turn to experienced professionals like those on our team to get the expert trailer service you need. In addition, because our team has so much practice in this field, we can deliver the superior results you are looking for, and we'll save you a great deal of time as well.
---
At Triad RV Repair LLC, we offer trailer services for customers in Winston-Salem, Clemmons, Greensboro, Lexington, Advance, Asheboro, Bermuda Run, Brown Summit, Colfax, Germanton, High Point, Jamestown, King, Lewisville, Madison, Mocksville, Pfafftown, Rural Hall, Salisbury, Statesville, Thomasville, and Yadkinville, North Carolina.
Similar Services We Offer: