If you have something in mind for your trailer customization, we'll take that into account.
If you have a trailer that doesn't quite meet your needs, you may not use it as much as you could. This is where our team at Triad RV Repair LLC comes in – we offer trailer customization services in and near Lexington, North Carolina. Although our name emphasizes one of our areas of expertise, we've expanded to offer customization services to those who want trailers and RVs that are customized to their specific needs. We can take an older trailer and replace the key components to make it feel like new again. If you have something in mind for your trailer customization, we'll take that into account. Our goal when customizing a trailer is to make it perfect for you, whatever that might look like.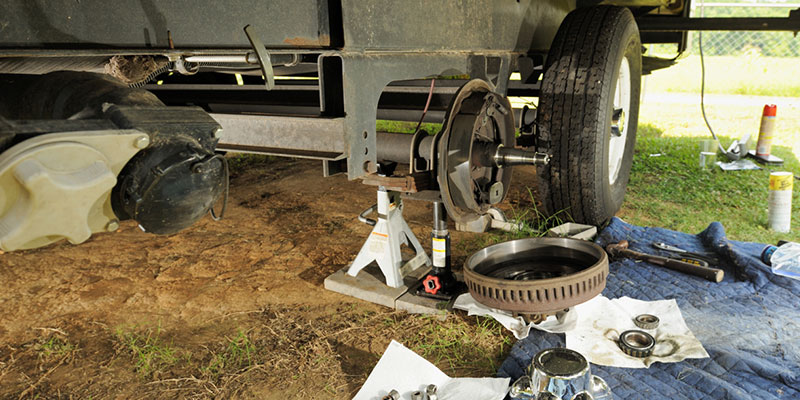 When our company's owners started the business, they were new RV owners who were surprised to find out how much it would cost to have their unit repaired. Over the years, they've become extremely proficient at fixing a number of RV and trailer issues, as well as at providing unique customization options. We work closely with owners of these vehicles to transform them to meet their needs and make them more appealing. Whether you have an older model that needs a few upgrades, or you purchased a vintage unit that could use some alterations, we're here to help. When providing trailer customization, we utilize high-quality products and provide excellent service. Contact us today to learn more about what we can do to customize your trailer or RV.
---
At Triad RV Repair LLC, we offer trailer customization for customers in Winston-Salem, Clemmons, Greensboro, Lexington, Advance, Asheboro, Bermuda Run, Brown Summit, Colfax, Germanton, High Point, Jamestown, King, Lewisville, Madison, Mocksville, Pfafftown, Rural Hall, Salisbury, Statesville, Thomasville, and Yadkinville, North Carolina.