We provide a wide range of trailer and RV services, including trailer customization.
A custom product is always more appealing than something that is mass-produced. This is especially the case when it comes to vehicles, as the customization process allows you to get what you want and ensure that your vehicle meets your needs. The same is true of trailers, which you might use to take on your family adventures or haul your boat to the next destination. No matter what you need your trailer to do, our team at Triad RV Repair LLC can provide trailer customization services to make it perfect for you. We work with customers in and around Winston-Salem, North Carolina to provide this service.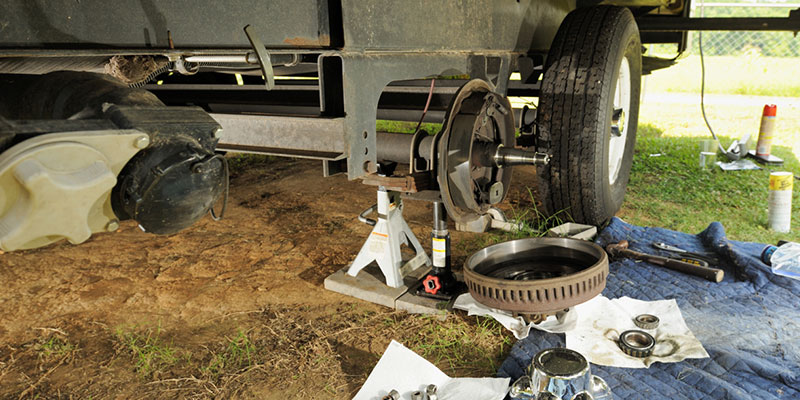 We provide a wide range of trailer and RV services, including high-quality trailer customization services. When customizing a trailer, our technicians will talk to you about how you use the trailer and what elements are the most important. If we're working on an older unit, we can replace the most important components to help it run like new again. If you have specific needs and desires, we'll incorporate those to ensure a finished product that meets your needs and suits your fancy.
Our company was started by new RV owners who didn't want to spend a fortune on the restoration and repair costs. They took on the task themselves and have continued to improve upon their skills, providing customization and repair services to many trailer and RV owners. Don't let a trailer that doesn't meet your needs sit unused – contact us and we'll customize it to fit your needs perfectly.
---
At Triad RV Repair LLC, we offer trailer customization for customers in Winston-Salem, Clemmons, Greensboro, Lexington, Advance, Asheboro, Bermuda Run, Brown Summit, Colfax, Germanton, High Point, Jamestown, King, Lewisville, Madison, Mocksville, Pfafftown, Rural Hall, Salisbury, Statesville, Thomasville, and Yadkinville, North Carolina, as well as throughout Forsyth County.