RV plumbing services are essential for your safety and health.
RVs are great because they allow you to travel long distances without relying on hotels or other lodging during your trip. Most RVs are equipped with a bathroom, kitchen, and bed, which provide all the comforts you would enjoy at home. These make RVs unique among other vehicles. However, the nature of an RV means that a working plumbing system is a necessity.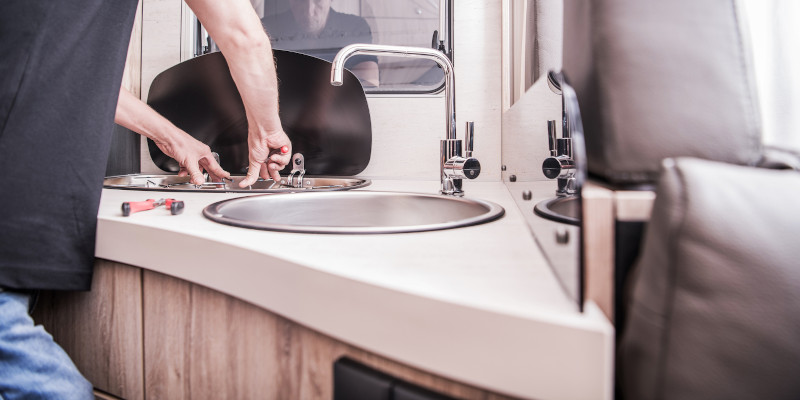 RV plumbing offers immediate access to drinking water, a place to cook and wash dishes, and a place to use the toilet or bathe. And when the plumbing is not functioning well, things can get uncomfortable pretty quickly. No matter what kinds of plumbing issues your RV has, you can trust our team at Triad RV Repair LLC to resolve them.
We have been in the RV repair business for several years, so it's safe to say we know a lot about RV plumbing. We understand the most common plumbing issues and how to resolve them. Plus, we work with attention to detail, which is especially important when it comes to RV plumbing since the system is more delicate than the plumbing system at your home.
Our RV plumbing services include assistance with RV showers, toilets, water pumps, and other water systems. We'll take the time to assess the situation carefully and implement the proper repairs or replacements so you can take your RV back on the road again without any problems.
Contact us today if you need RV plumbing services. We proudly serve Greensboro, North Carolina.
---
At Triad RV Repair LLC, we offer RV plumbing repairs for customers in Winston-Salem, Clemmons, Greensboro, Lexington, Advance, Asheboro, Bermuda Run, Brown Summit, Colfax, Germanton, High Point, Jamestown, King, Lewisville, Madison, Mocksville, Pfafftown, Rural Hall, Salisbury, Statesville, Thomasville, and Yadkinville, North Carolina.
Similar Services We Offer: