We're experts in RV water systems, offering diagnostic, repair, and replacement services.
Dealing with plumbing concerns in your home can lead to costly damage and higher-than-average monthly bills. The same is true of issues with the water system found in your RV, which supplies water to the various components that keep you comfortable while on the road. RV water systems often include pipes that supply water to the pump, shower, toilet, fixtures, and water heater, if applicable. These components all work together to provide a "home on wheels" experience when you climb into the cabin of your RV and head out on an adventure.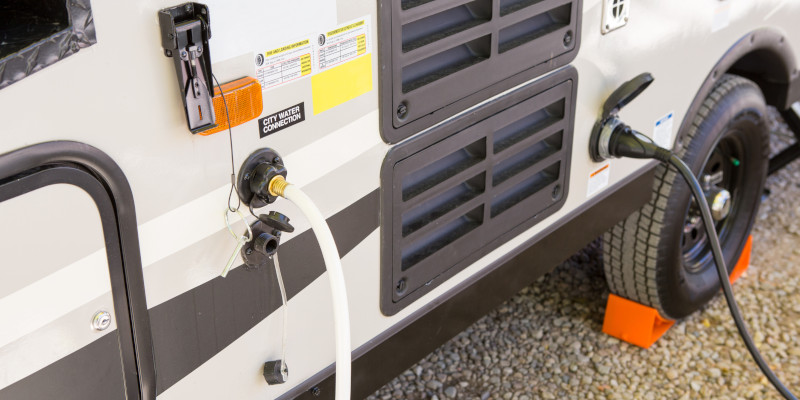 If you're concerned about the function of the system within your RV, our technicians at Triad RV Repair LLC can help. We're experts in RV water systems, offering diagnostic, repair, and replacement services. Additionally, we can perform ongoing maintenance to reduce the risk of problems in the future. We recommend that you get your water system checked out before you head out on a big trip, especially if it includes camping in an area without access to running water or other amenities.
Our shop is conveniently located for those who live in Greensboro, North Carolina or are passing through the area on an RV excursion. We're happy to provide transparent and honest information about our findings, as well as provide estimates for the work needed to get RV water systems up and running again. Plus, we can work on all the other systems and components found within your RV, making us your one-stop shop for any needs that arise. Call today to learn more or schedule a service!
---
At Triad RV Repair LLC, we offer RV water systems for customers in Winston-Salem, Clemmons, Greensboro, Lexington, Advance, Asheboro, Bermuda Run, Brown Summit, Colfax, Germanton, High Point, Jamestown, King, Lewisville, Madison, Mocksville, Pfafftown, Rural Hall, Salisbury, Statesville, Thomasville, and Yadkinville, North Carolina, as well as throughout Forsyth County.