Our team has extensive experience in RV water systems, so you can count on us to keep yours in great working order.
While in many ways RVs are like cars and other vehicles, there are also some ways in which they differ significantly. One of the most important things that makes RVs different from other types of vehicles is their water systems—because people use RVs as temporary living quarters, they need an extensive water system that supplies enough water for drinking, washing dishes, showering, and more. Our team here at Triad RV Repair LLC has worked on countless RVs over the years, and we have the right experience to help you keep your RV water systems in good working order, so you can enjoy camping whenever you want.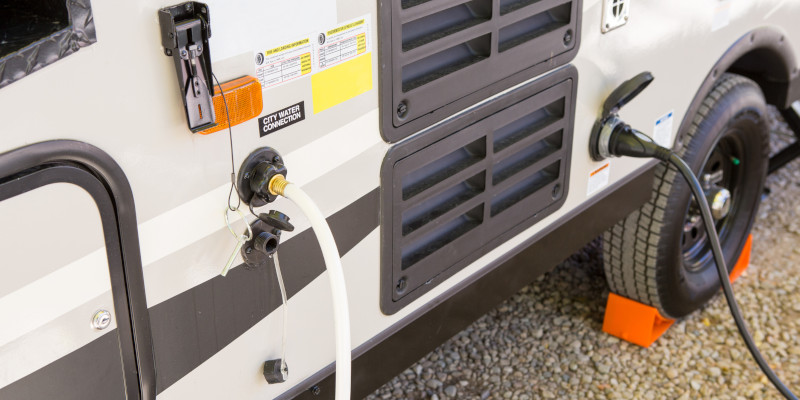 The first thing we will do when you turn to us for help with your RV water systems is thoroughly inspect the system to identify where the problem is coming from. Once we have found the source of the issue, we will come up with a plan for repairs and give you an estimate of how long it will take and how much it will cost. With your approval, we'll then get to work on making the necessary repairs to get your system back up and running. In addition, if your water system needs to be replaced altogether, our team can handle that project, too, and give you a new system that you can rely on for years to come.
We are proud to serve the Clemmons, North Carolina community, and we want to help you get as much enjoyment as possible from your RV. If you are looking for high-quality RV water systems that you can count on, we encourage you to give us a call.
---
At Triad RV Repair LLC, we offer RV water systems for customers in Winston-Salem, Clemmons, Greensboro, Lexington, Advance, Asheboro, Bermuda Run, Brown Summit, Colfax, Germanton, High Point, Jamestown, King, Lewisville, Madison, Mocksville, Pfafftown, Rural Hall, Salisbury, Statesville, Thomasville, and Yadkinville, North Carolina.