We offer a wide variety of RV service at affordable prices.
There are two things we recommend you do before purchasing an RV for trips around the Clemmons, North Carolina area. One is becoming informed about what to look for, especially if you are buying a used one. The second is developing a relationship with professionals offering RV services. At Triad RV Repair LLC, we believe we are your best choice for RV maintenance, repair, customization, and other RV services, because we started where you are – as the owner of an RV who didn't know what we were doing at first. We learned little by little and then realized we could be a valuable resource for others and that's why we opened our RV services business.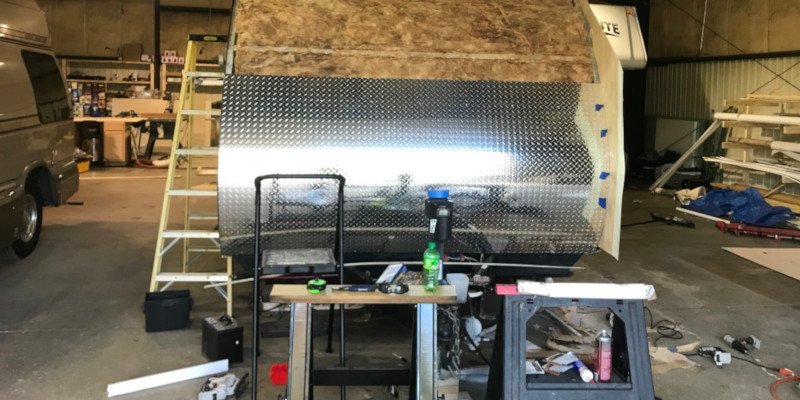 Actually, that is just one reason. Another is because we found there weren't many options in the area, and affordability was always a problem. We decided that other RV families should have a place they could go for RV services that didn't wipe out their summer vacation budget. It doesn't do much good to fix your RV only to have no money left to fill the tank and hit the open road. You can rest assured that we'll keep your RV services as affordable as possible, including preventative maintenance, repairs, customization, and renovations.
If you would like to extend the life of your RV or get it looking and performing better, reach out to us to learn more about our RV services. We are happy to answer your questions about getting the most from your RV while staying within your budget.
---
At Triad RV Repair LLC, we offer RV services for customers in Winston-Salem, Clemmons, Greensboro, Lexington, Advance, Asheboro, Bermuda Run, Brown Summit, Colfax, Germanton, High Point, Jamestown, King, Lewisville, Madison, Mocksville, Pfafftown, Rural Hall, Salisbury, Statesville, Thomasville, and Yadkinville, North Carolina, as well as throughout Forsyth County.
Similar Services We Offer: