Let us keep your RV electrical system in good repair.
Every vehicle, regardless of size or type, has an electrical system in order to function properly. An RV is no different from the rest, and just like any other system your vehicle relies on, the electrical system needs to be maintained and repaired from time to time. If your RV is due for an inspection or you've noticed problems that seem to be stemming from electrical issues, it's important to know where you can turn for help. Fortunately, you don't have to keep looking because our repair shop is here for you. At Triad RV Repair LLC, we proudly serve the Greensboro, North Carolina community.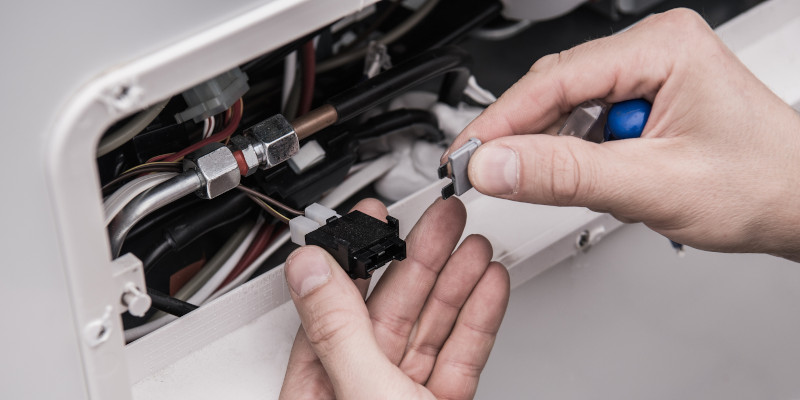 We have several years of experience providing RV services, and we are very familiar with the problems RV electrical systems often face. We're also licensed and insured, so you can have peace of mind when you bring your RV into our shop. Once you've explained the situation to us, we'll inspect your RV electrical system carefully and then share our findings with you. If we find anything that is a cause for concern, we will recommend the best course of action and, with your approval, get to work on fixing the issue as soon as we are able.
Our RV electrical services encompass everything from replacing batteries to repairing inverters & converters. We can also fix or replace your RV's wiring if needed. Rest assured that we always take the proper safety precautions and test your RV electrical system for your protection.
If you need RV electrical services, don't hesitate to contact us today.
---
At Triad RV Repair LLC, we offer RV electrical repairs for customers in Winston-Salem, Clemmons, Greensboro, Lexington, Advance, Asheboro, Bermuda Run, Brown Summit, Colfax, Germanton, High Point, Jamestown, King, Lewisville, Madison, Mocksville, Pfafftown, Rural Hall, Salisbury, Statesville, Thomasville, and Yadkinville, North Carolina.
Similar Services We Offer: