Our team at Triad RV Repair LLC can work on RV inverters & converters on most makes and models.
One of the most appealing aspects of cruising around in an RV is the various systems that help it feel more like home. These include plumbing and electrical systems, which supply water and power throughout the cabin. In order to function, an RV's electrical components rely on two different systems that supply power, known as the AC and DC systems. Most of the built-in parts of the RV, including the battery, rely on direct current (DC) power, while the appliances in the cabin are more likely to use alternating current (AC) power. For all of these elements to run in sync, an RV needs an inverter and convertor, used to invert and convert power as needed.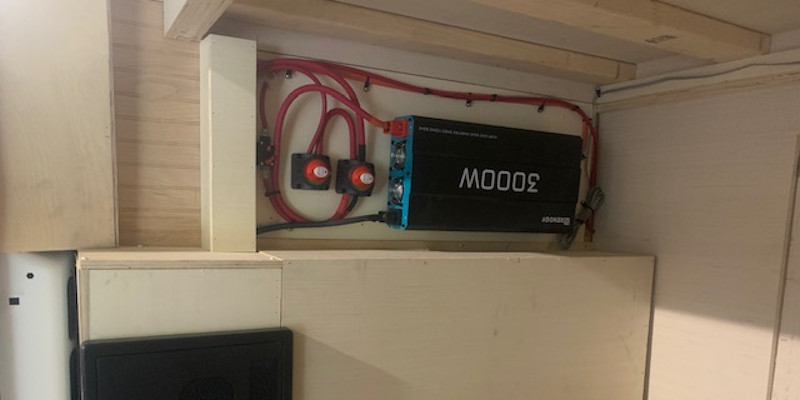 RV inverters & converters are vital to the function of the electrical system of your RV. As DC voltage is inverted in AC power, the appliances can run properly. This usually occurs through the breaker panel found somewhere in the RV's cabin. The power converter transfers AC power to the items that need DC power, including the battery that keeps it running properly. Without functional RV inverters & converters, it would be basically impossible to drive and use the plugged-in electrical components.
Our team at Triad RV Repair LLC can work on RV inverters & converters on most makes and models. We have experienced RV mechanics on staff who have worked on countless electrical systems and components over the years. When you bring your RV to our location near Greensboro, North Carolina, we can diagnose and repair problems or perform upgrades to ensure that your vehicle is ready for any adventure you have in mind. Call today to schedule an appointment before you hit the open road.
---
At Triad RV Repair LLC, we offer RV inverters & converters for customers in Winston-Salem, Clemmons, Greensboro, Lexington, Advance, Asheboro, Bermuda Run, Brown Summit, Colfax, Germanton, High Point, Jamestown, King, Lewisville, Madison, Mocksville, Pfafftown, Rural Hall, Salisbury, Statesville, Thomasville, and Yadkinville, North Carolina, as well as throughout Forsyth County.