We can work on RV inverters & converters in various makes and models.
Modern RVs have a range of appealing amenities that make them more comfortable for those riding in them. One of these amenities is an electrical system, which supplies power to the overhead lighting system, outlets, and appliances used throughout the space. The electrical system relies on two sub-systems, which are the AC (alternating current) and DC (direct current) systems. All of the RV's built-in electrical components and battery run on the DC system, whereas most of the appliances used in the space run on AC power. Converting the power from the DC system to the AC system and vice versa requires inverters and converters.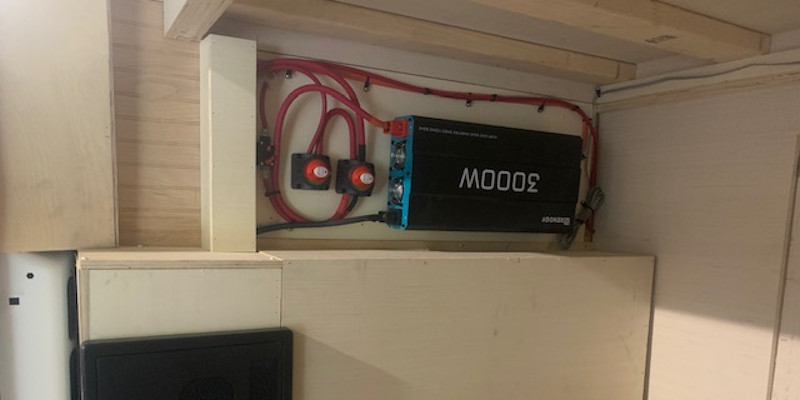 RV inverters & converters are crucial when it comes to supplying sufficient power to the electrical systems within RVs. The process of inverting power transforms DC voltage into AC voltage, where it can then move through the breaker panel and go to the outlets placed throughout the cabin. The power converter transfers AC power to the items in the RV that run on DC power. In order to function properly, an RV's electrical system requires both of these components to operate properly.
Our team at Triad RV Repair LLC can work on RV inverters & converters in various makes and models. We're conveniently located for those in the Clemmons, North Carolina area, as well RV owners who are driving through the area while exploring their surroundings. Vehicle owners experiencing issues with RV inverters & converters or any other components of the electrical system can rely on us for solutions.
---
At Triad RV Repair LLC, we offer RV inverters & converters for customers in Winston-Salem, Clemmons, Greensboro, Lexington, Advance, Asheboro, Bermuda Run, Brown Summit, Colfax, Germanton, High Point, Jamestown, King, Lewisville, Madison, Mocksville, Pfafftown, Rural Hall, Salisbury, Statesville, Thomasville, and Yadkinville, North Carolina.