Our technicians have the right skills to keep your RV water pumps in good working order.
One of the biggest challenges of tent camping is dealing with a lack of running water. RV camping, on the other hand, does not have this challenge because RVs are equipped with sinks and showers. Our team at Triad RV Repair LLC wants you to be able to get the best experience from your RV, so we offer a wide range of RV repair, maintenance, and installation services to help you make your vehicle the best it can be. For example, if your RV's water fixtures have been acting up lately, we encourage you to reach out to our team. We have the right knowledge and experience to get any RV water pumps up and running again.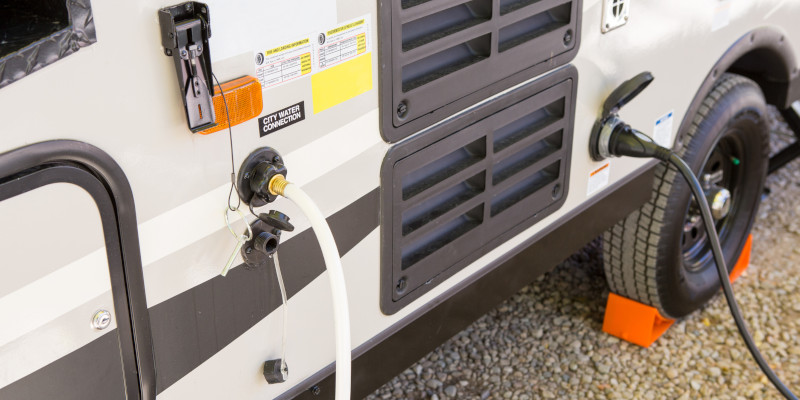 Your RV's water supply is stored in a big tank, and your vehicle uses RV water pumps to move this water from the tank and through the pipes to your faucet, showerhead, and toilet. Obviously, if there's a problem with your pumps, there will be problems with these other fixtures, so it's important to keep your water pump in good working order.
When you turn to us for help with RV water pump issues, we'll first inspect your pumps and the rest of your system to identify the source of the problem. From there, we will implement the necessary repairs to get your pumps working again. We can also replace your existing pumps with new ones if necessary.
We are proud to serve the community here in Winston-Salem, North Carolina, and we want to help you keep your RV in excellent condition. Our team has worked extensively on RV water pumps, so if you have been having trouble with yours, simply give us a call to get the help you need.
---
At Triad RV Repair LLC, we offer RV water pumps for customers in Winston-Salem, Clemmons, Greensboro, Lexington, Advance, Asheboro, Bermuda Run, Brown Summit, Colfax, Germanton, High Point, Jamestown, King, Lewisville, Madison, Mocksville, Pfafftown, Rural Hall, Salisbury, Statesville, Thomasville, and Yadkinville, North Carolina.