Here at Triad RV Repair LLC, we want to help you get the most out of your travel time. Because we have been working with recreational vehicles as well as the trailers that haul these big toys for some time now, you can count on us to have a good handle on what the best trailer services will be for your next trip. If you are coming in for a trailer service, whether to our business or another, there are a few tips that can help you get the most from your appointment, including:
Do more than one service at once. Trailers are not as easy to get from place to place as your vehicle. If you are going to bring your trailer in for one service, make sure that everything else is in great shape before taking off on your next adventure.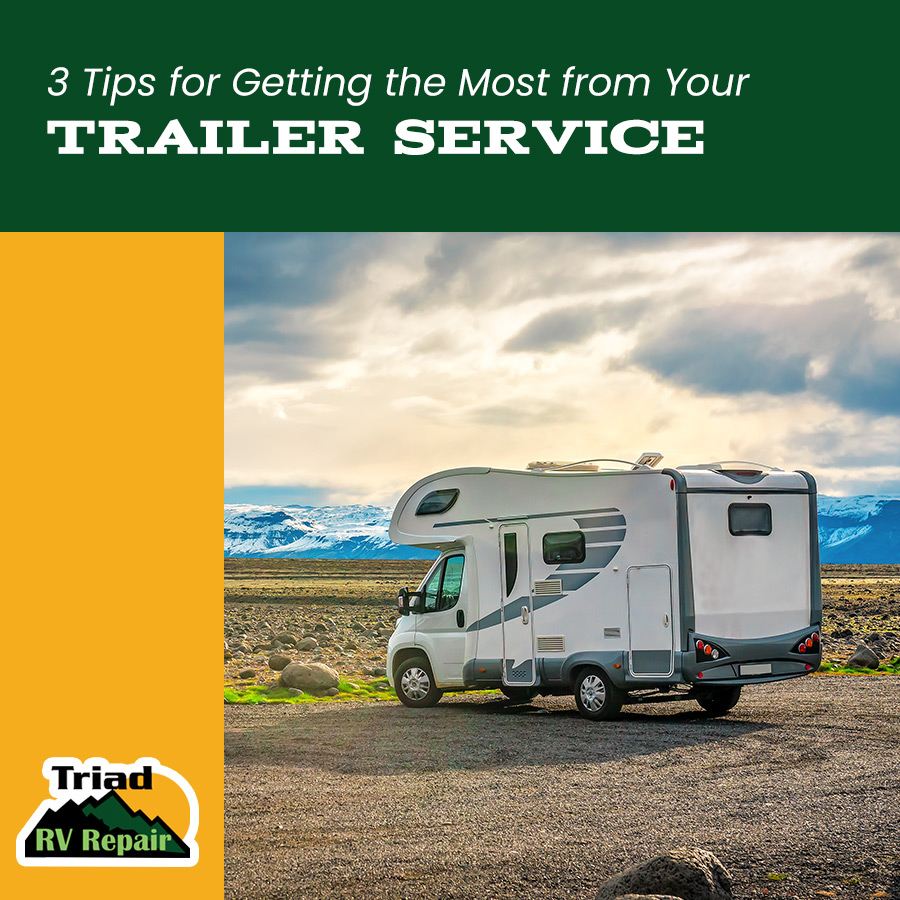 Allow for extra time. Things come up! And if you have an emergency repair or if a part is delayed, a little extra time for your trailer service before your next trip can be very beneficial. Plan for even a few extra days to ensure peace of mind before you head out again.
Schedule carefully. When you plan for your next trailer service, careful planning can be very beneficial. Make sure that you're able to get into your trailer service at a time that is convenient for you by planning ahead and giving the mechanics all the details about your trailer before they start, especially if you're worried about something or want to make changes.
These are just some of the options that can help you make the most of your trailer service. If you have questions or would like to learn more about our other services, please give us a call today here at Triad RV Repair.