When you have an RV that has seen the world with you and taken care of you during your travels, sometimes it's time to return the favor and take care of your RV with a few customization touches. Here at Triad RV Repair LLC, we got our business started with the purchase and intent to customize an old RV, and we would love to share with you some tips and tricks that have helped us take many RVs into the future with great customization and features.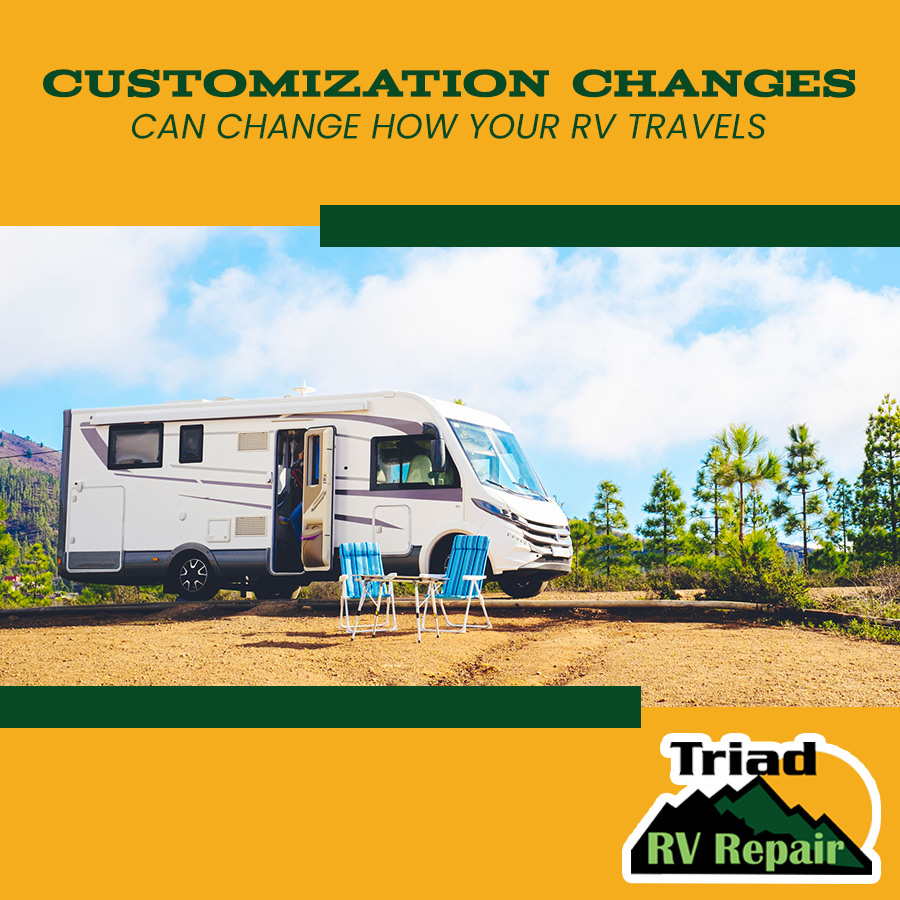 First, start with the neutral colors. An RV is not something that makes renovations easy since you're working with tight quarters, so choosing light and neutral colors is going to make it much easier to enjoy your customization options for longer.
Second, don't be afraid to use color when you can. Because you are starting with light colors in your RV, choosing bolder colors in upholstery or accessories can help give your place some personality and visual interest. Additionally, these features are much easier to change out if you decide to.
Third, make smart customizations as well as attractive ones. Could your heater use an upgrade? What about replacing those windows to make your RV quieter at night? Making changes to the plumbing, electrical, and heating/cooling systems aren't seen customizations, but ones that you will appreciate every trip.
If you are looking for customization options, give our team here at Triad RV Repair a call about our renovation and customization choices. We look forward to working with you!