Owning an RV is so much fun. You literally have a home on wheels that you can take anywhere. It is filled with all of your own things like bedding, towels, clothes, food, and all the other things that make you comfortable and make your RV feel like an extension of your home. Your family can make wonderful memories as you travel to different destinations in your RV. You can have fun living off the grid and getting away from the hustle and bustle of everyday life. You can pack everything up and head off onto your next adventure. But when you have a flat or damaged tire, or when all of your tires are worn out on your RV, trailer, pop up trailer, or camper, it can prevent you from hitting the road. You need RV tire replacement and you need it fast.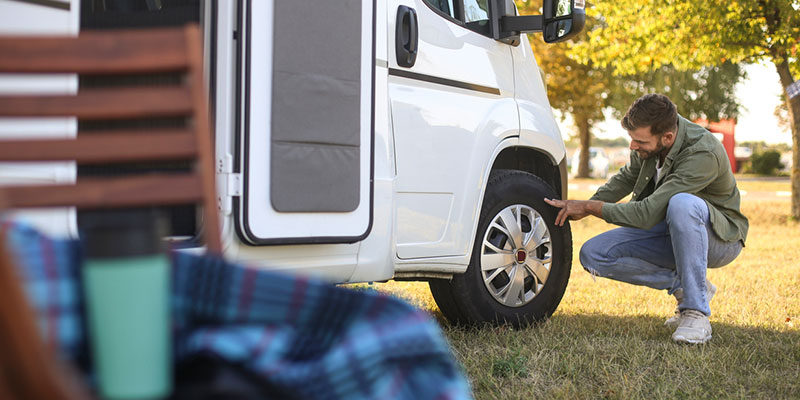 RV tire replacement needs to be done by someone who knows what they are doing and has all the tools to get the job done right. Depending on what type of RV you have, replacing the tires can be tricky because the RV is very heavy. A normal car jack will not do the trick and will be very dangerous if used for a heavy RV that exceeds the recommended weight of a car jack. When you use a professional to replace your RV tires, you are getting someone with experience, and that has the right kind of jacks and tools to get the job done safely and correctly. They will also have the correct sizes of tires available, because they may be difficult to find on your own.
Contact us today at Triad RV Repair LLC if you would like to schedule an appointment for RV tire replacement for your RV, trailer, camper, or pop up trailer.