In order to protect your RV during the colder months, winterizing is essential. The winterizing process helps you avoid problems with pipes or leaks. However, when the spring rolls around, it's important to remember RV dewinterizing before you hit the road again.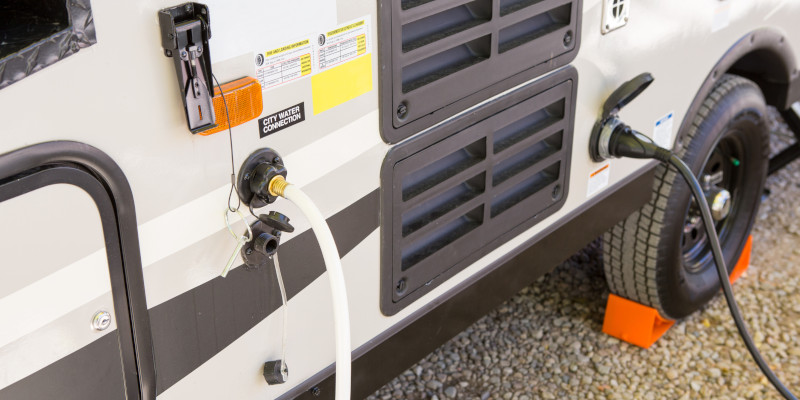 What exactly is RV dewinterizing? RV dewinterizing is the reversal of the winterizing process that is performed to protect parts of your RV such as the water and plumbing systems, tires, battery, and equipment. When working with the water system, the basic objective of dewinterizing is to flush out the antifreeze in the RV water system and to properly clean and sanitize the water system so it's safe for you to use.
When your RV is sitting in storage for a few months, the tires and the battery are going to be affected. Part of the process of dewinterizing is checking the battery charge and the tire pressure. If these parts of your RV are too low, then the battery will be recharged and the tires will be inflated to the correct pressure. The same procedure applies to the engine and generator; all the fluid levels will need to be checked to ensure there won't be any problems when you drive your RV again. Additionally, the gas tanks will be inspected so all the appliances that run on gas will work properly.
As the weather gets warmer, the desire to pull out the RV and explore the country will likely be strong. Keep your RV in the best condition by making sure to dewinterize. Give our team a call at Triad RV Repair LLC today!