You'll be on the road before you know it with our professional RV dewinterizing services.
It would be a mistake not to winterize your RV, even though winters are fairly moderate here in the Winston-Salem, North Carolina area. If your RV remains parked or stored during the winter, winterizing it is the only way to be sure you won't find a slew of repairs needing to be done when spring rolls around. At Triad RV Repair LLC, we understand that one of the downsides of winterizing is that you have to reverse the process before you can use your RV again. We're here to help with thorough RV dewinterizing services that include a thorough inspection to be sure your RV is ready to hit the road.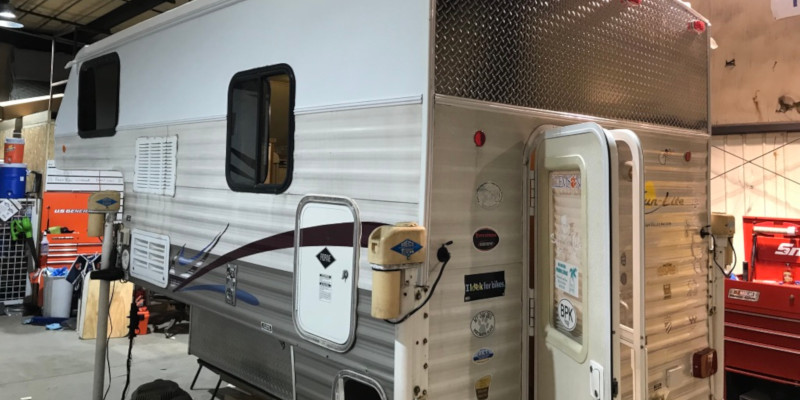 RV dewinterizing involves going through the entire plumbing system. We flush and clean all the water lines and drain lines, as well as check them for any damage. We also handle the general maintenance tasks that should be done before starting on a family road trip so that you can have peace of mind that your RV will get you where you want to go, reliably and safely. We will alert you to any repairs that are indicated and provide you with our recommendation on what should be done.
We are equipped to handle a wide variety of RV repair issues if any are needed, including delamination repair, RV roof repair, RV tire repair & replacement, plumbing and electrical repairs, and RV water damage repair. We can also help you improve your RV with floor replacement. Reach out today to learn more about RV dewinterizing and our other services.
---
At Triad RV Repair LLC, we offer RV dewinterizing for customers in Winston-Salem, Clemmons, Greensboro, Lexington, Advance, Asheboro, Bermuda Run, Brown Summit, Colfax, Germanton, High Point, Jamestown, King, Lewisville, Madison, Mocksville, Pfafftown, Rural Hall, Salisbury, Statesville, Thomasville, and Yadkinville, North Carolina.