Turn to us for RV dewinterizing and an inspection before hitting the road for your first trip of the season.
Right before you plan to hit the road in your RV for a spring or summer camping trip, it is a good idea to have your RV inspected. At Triad RV Repair LLC, we offer a wide variety of RV services that are perfect for this time of year, including RV dewinterizing. We go beyond just reversing the winterizing process that was completed in the fall to safeguard against freezing temperatures. We do a thorough inspection of your RV in addition to flushing and cleaning the water system.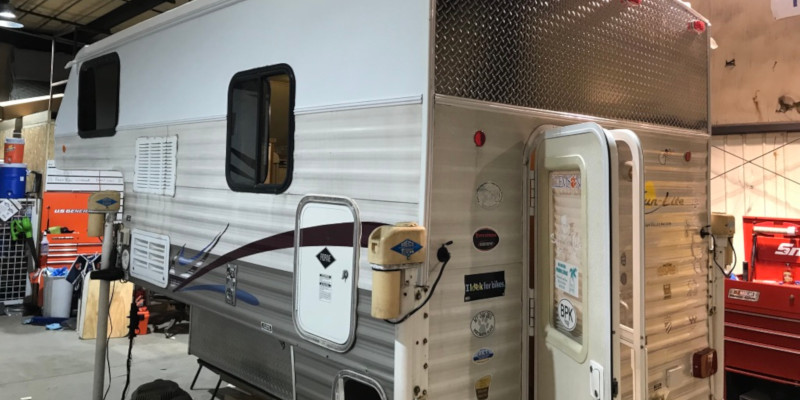 Our goal is for you to hit the road when you leave the Clemmons, North Carolina area with full confidence that you won't experience a breakdown from a preventable repair issue or get where you are going only to find out that your battery isn't holding enough of a charge. We want all your camping memories to be pleasant ones, so we keep our RV dewinterizing services affordable to leave you funds to enjoy yourself with your family.
If you have a bit of time before your next trip, you can also schedule other services to be completed along with RV dewinterizing. We can take care of some upgrades or customization to improve the performance, functionality, and beauty of your RV. Don't hesitate to ask us about options we offer hat could prove beneficial to you and your family.
Call today with any questions you have about our RV dewinterizing services or any of the RV services that we offer. We are happy to share our experience and knowledge so you can enjoy many years of performance from your RV.
---
At Triad RV Repair LLC, we offer RV dewinterizing for customers in Winston-Salem, Clemmons, Greensboro, Lexington, Advance, Asheboro, Bermuda Run, Brown Summit, Colfax, Germanton, High Point, Jamestown, King, Lewisville, Madison, Mocksville, Pfafftown, Rural Hall, Salisbury, Statesville, Thomasville, and Yadkinville, North Carolina, as well as throughout Forsyth County.