We can fix your RV's windows to restore their functionality and appearance.
In any home or vehicle, windows are essential. They let in natural light, make your space feel more open and less cramped, and allow you to see your surroundings without going outside. And since an RV functions as both a home and a vehicle, it's doubly important for it to have working, damage-free windows. The importance has to do with safety as well as comfort and aesthetics, so if your RV's windows need fixing, don't postpone getting them fixed. Turn to us for RV window repair.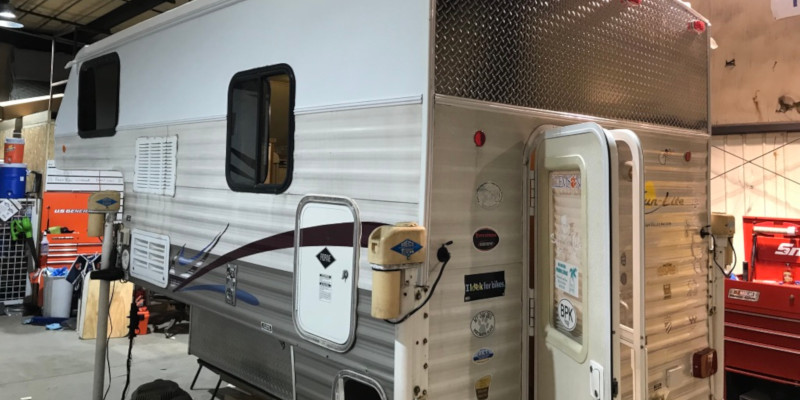 At Triad RV Repair LLC, we have been offering a variety of RV repairs for years. We understand all the most common problems and fixes for RVs, and we have all the equipment we need to perform the repairs your RV needs in the proper manner.
There are several problems that may require you to schedule RV window repair. For instance, the seals around your windows may deteriorate, which can cause water and air to leak in or out of your RV. The window frame could be another problem if it has cracks or other damages. Of course, the glass itself could be damaged, requiring repair. Or you may have problems with the mechanism that opens and closes the windows. Regardless, we'll do our best to identify the source of the issue and resolve it thoroughly, so you won't have to have any more headaches about it.
If you need RV window repair, we would be more than happy to help. We are proud to serve RV owners located in the Greensboro, North Carolina area. Contact us today.
---
At Triad RV Repair LLC, we offer RV window repair for customers in Winston-Salem, Clemmons, Greensboro, Lexington, Advance, Asheboro, Bermuda Run, Brown Summit, Colfax, Germanton, High Point, Jamestown, King, Lewisville, Madison, Mocksville, Pfafftown, Rural Hall, Salisbury, Statesville, Thomasville, and Yadkinville, North Carolina.