We're a trusted local RV repair shop for several key reasons.
Finding an RV repair shop that offers the level of service you expect for your beloved vehicle can be a challenge. While many shops may claim to provide repair services for RVs, they may be secondary to other types of vehicle repairs. Whether you're a weekend warrior or a full-time RV resident, you want to be sure that the technicians working on this vehicle have the tools and experience needed to do the job right. After all, your RV is an investment into your ability to explore and go on adventures.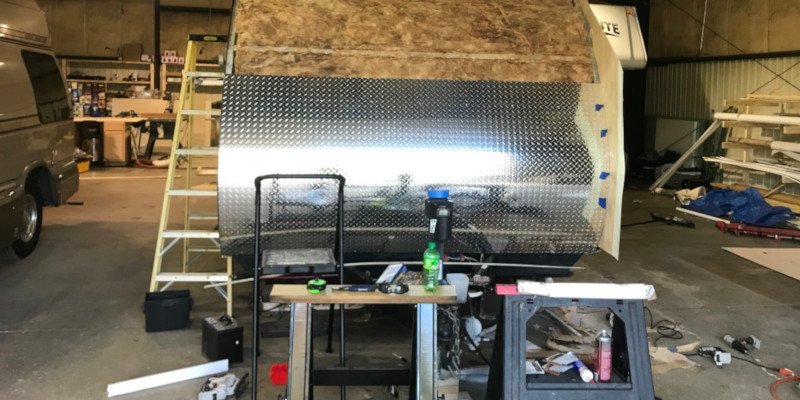 Here in Winston-Salem, North Carolina and much of the surrounding area, the go-to RV repair shop for local owners is Triad RV Repair LLC. We have been serving local RV owners for more than a decade and take pride in delivering solutions to common problems. When you trust us for RV repair, you can feel confident that we'll use the best products to perform any type of repair, ensuring that the fix is a long-term solution rather than a quick bandage repair that may cause more issues in the future.
We're a trusted local RV repair shop for several key reasons. The first is our friendly approach to dealing with customers. We love our customers and enjoy diagnosing and repairing RV issues that allow you to get back out on the road in your vehicle. Another difference is our ability to handle custom work. In addition to repairs, we enjoy remodeling RVs, campers, and other similar vehicles, allowing you to get the ideal setup for your needs. Contact us to learn more about the RV services we can provide to you.
FAQs About Our RV Repair Shop
Our team at Triad RV Repair LLC wants to help you take the best possible care of your RV, trailer, or camper. Below, you can find the answers to some of the most frequently asked questions that we receive about our RV repair shop—we hope this information will encourage you to stop by.
How can I get an estimate for your services?
To get an estimate on the work needed to restore or repair your vehicle, bring it into our RV repair shop. We work on RVs, campers, and trailers, and we can tell you what needs to be done and how much it will cost. Our team charges a $299 estimate fee, but we will count that money toward the cost of your services if you choose to move forward with the work.
Why do you charge for estimates?
Because our team files insurance claims, we need to make sure we are not held liable by any of the companies that we have provided service estimates for. Even if our clients choose not to move forward with our services, the insurance companies can still charge us for tax invoices in certain circumstances, so we charge a fee to cover that possibility.
What can I expect when I take my vehicle to your RV repair shop?
When you come to our RV repair shop, you can expect to receive friendly, courteous service from our staff. You can also expect our team to be upfront about what needs to be done to repair your vehicle and about the costs associated with that work. We'll also make sure to explain the problem and answer any questions you may have—we want to make sure our customers understand what is going on with their vehicles. From there, we will provide an estimate, and with your permission, we'll get right to work. If anything comes up during the repair process, we'll call you with an update, but otherwise we'll simply notify you when you can come pick up your vehicle.
---
At Triad RV Repair LLC, our RV repair shop serves customers in Winston-Salem, Clemmons, Greensboro, Lexington, Advance, Asheboro, Bermuda Run, Brown Summit, Colfax, Germanton, High Point, Jamestown, King, Lewisville, Madison, Mocksville, Pfafftown, Rural Hall, Salisbury, Statesville, Thomasville, and Yadkinville, North Carolina, as well as throughout Forsyth County.
Similar Services We Offer: