We have access to high-quality parts, including RV bearings and axles.
All types of vehicles rely on certain parts to allow for smooth and seamless movement. Beneath the hood of a motorized vehicle, you'll find an engine that sends power to the other components and allows for forward movement. Another set of critical components is the bearings and axles, which are part of the wheel system. An RV has multiple wheels, each of which has bearings and axles for the proper rotation and angle adjustment. In order to move forward, this type of vehicle must have functional RV bearings and axles.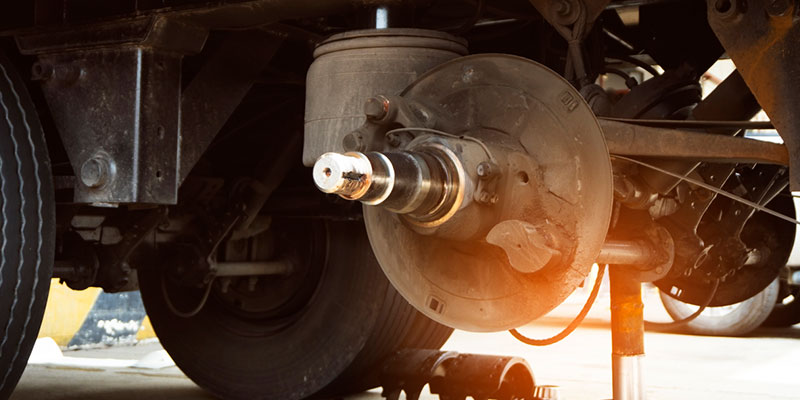 A common warning sign of a problem with the bearings and/or axles is a change in the way the vehicle moves. As you steer the wheel, your RV should respond accordingly and travel in the proper direction. But when RV bearings and axles get worn out or damaged, they may not rotate or adjust as they should, resulting in a shift in the steering of your vehicle. In this case, it's best to get these components checked out. Continuing to drive with damaged bearings or axles could threaten the safety of your ride. Here in Clemmons, North Carolina and the surrounding area, you can rely on our team at Triad RV Repair LLC to take care of your beloved vehicle.
We specialize in a range of RV repairs and have access to high-quality parts, including RV bearings and axles. Our experienced technicians can diagnose problems with all the components on your RV and come up with a plan for repair, getting you back out on the road.
---
At Triad RV Repair LLC, we offer RV bearings and axles for customers in Winston-Salem, Clemmons, Greensboro, Lexington, Advance, Asheboro, Bermuda Run, Brown Summit, Colfax, Germanton, High Point, Jamestown, King, Lewisville, Madison, Mocksville, Pfafftown, Rural Hall, Salisbury, Statesville, Thomasville, and Yadkinville, North Carolina.