We specialize in RV bearings and axles, as well as the many other components that keep your RV running.
Every vehicle relies on certain components to allow it to move and operate properly. Some of the key components in an RV include the engine and the transmission, which provide power and push the vehicle forward. In order to roll smoothly on the road, the RV also relies on its bearings and axles, which are part of the wheel system. When you turn the steering wheel in your RV, this system allows the bearings and axles to rotate and adjust the angle in which the vehicle is traveling. However, if these components get worn out or damaged, the response when you adjust the steering wheel may not occur as expected.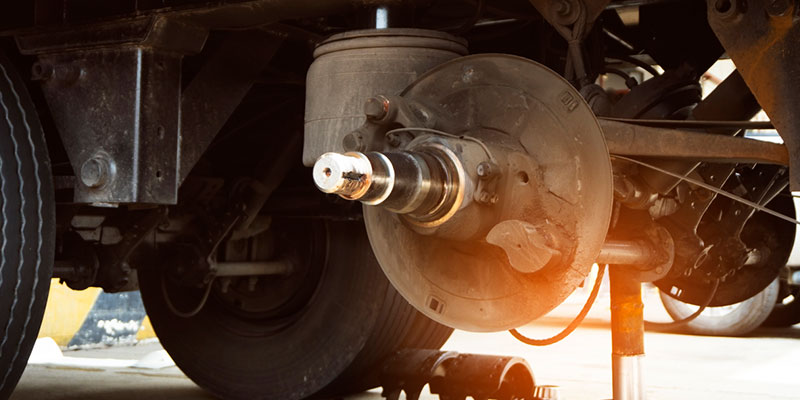 If you notice any warning signs of issues with the axles and/or bearings on your RV, our team at Triad RV Repair LLC is the company to trust. We specialize in RV bearings and axles, as well as the many other components that keep your vehicle running. Our team includes skilled and experienced technicians who have worked on many different makes and models over the years. When you notice a problem with your RV bearings and axles, we'll take a closer look and determine whether the parts can be repaired or if they need to be replaced altogether. We use high-quality parts that will protect your RV and allow it to run smoothly and keep you in control when you're behind the wheel.
Our shop is conveniently located for those in the Winston-Salem, North Carolina area. Got questions about RV parts or how to get your vehicle to us for a repair? Don't hesitate to contact us.
---
At Triad RV Repair LLC, we offer RV bearings and axles for customers in Winston-Salem, Clemmons, Greensboro, Lexington, Advance, Asheboro, Bermuda Run, Brown Summit, Colfax, Germanton, High Point, Jamestown, King, Lewisville, Madison, Mocksville, Pfafftown, Rural Hall, Salisbury, Statesville, Thomasville, and Yadkinville, North Carolina, as well as throughout Forsyth County.